Fired Up - When The Lights Go Out 7" (parce que je ne l'avais qu'en cd)
Glory Days Compilation 7"
Cinder - Breakin The Ice 7"
Remain - Out Of Anger pre-order LP
Nothing Done - Powertrip LP
Rush N Attack - Donut/Hole 7"
Rush N Attack - 2006 CD Demo
RZL DZL - Strictly Saucers pre-order LP
Venerea - Losing Weight Gaining Ground LP
No Use For A Name - Leche Con Carne LP
The Vicious - Suicidal Generation / Suspicions 7"
Against Me! - The Disco Before The Breakdown 7"
Defiance, Ohio - The Great Depression LP
Fifth Hour Hero / Sainte Catherines - Split 7"
Hot Water Music / Alkaline Trio - Split LP
New Mexican Disaster Squad - Peace… 7"
The Draft - We'll Never Know 7"
Meltdown - Demolition 7"
Internal Affairs - S/T LP
Dead Stop - Live For Nothing LP
Far From Breaking – The Identity 7"
Fastbreak - Don't Stop Trying 7"
Iron Age - Constant Struggle LP
Je suppose que t'as plus un rond toi.
Haha j'avoue, coup dur pour le compte en banque, mais j'avais revendu une gratte avant, donc ça va encore.
Mais ouais en gros là je vais me calmer

Nan pas encore, ils donnent aucune info ces batards. J'espère qu'il ne va pas trop tarder. C'est la surprise avec Lockin'Out.
putain ça sort d'où ça ???
je le veux !!!
Ben le nouveau LP chez Lockin Out!
merci.
The First Step - connection 7" tour edition (= 2nd press) 270ex.
Floorpunch - Fast times at the jersey shore (LP)
Ce qui arrive sous peu:
Trapped Under Ice - Stay Cold EP pre-order
Violation - Possessed EP
Rythm To The Madness - Self Doubts EP
Down & Outs - Friday Nights, Monday Morning LP
Reproach / ANS - Split EP pre-order
H2O - Still The Same Fellas EP pre-order version 1
H2O - Still The Same Fellas EP pre-order version 2
Outbreak - Failure LP
Overdose / Lie & Wait - Split EP
Dead stop - S/T EP
Bratpack - S/T EP
Said And Done - Endless Roads EP pre-order
Imadethismistake - It's Okay 10" pre-order
International Superheroes Of Hardcore - Takin' It Ova LP pre-order
New Found Glory - Tip of the Iceberg EP pre-order
Meltdown - Demolition EP couleur: Green/White ( /100)
Meltdown - Demolition EP couleur: Purple/White ( /444)
Meltdown - Demolition EP couleur: Green/Black Splatter ( /226)
Meltdown - Demolition EP couleur: Pink/Green Splatter ( /666)
The first step - connection 7"
Paint it black - new lexicon « lp »
Ruiner - prepare to be let down
Miles Away - consequences
chris, accepterait tu une relation homosexuelle dans un but de divorce puis partage des biens ?
D'accord, mais par contre il faudra qu'on tourne une video intitulée One Night in Chris avant alors.
Chris a chopé le Kultz virus
The worst of THE WORST (parts unknown)
NYHC 1979-1983
JE BANDE.
y'a de quoi
Et j'aimerai acheter un MODERN LIFE IS WAR, un LONGLIFE TRAGEDY et un RUINER si quelqu'un se sépare de ces trucs.
je suis rentré du Free Edge avec ça:
DVD Rivalry Showcase 2007
Engine Down - Demure LP (XmerciX)
Every Second Week - demo CD-R
Circles - demo CD-R
Keep It Clear - demo K7
Thanx For Nothing #7
Twisted wrongs & crooked rights #2
Move On zine #1
des stickers FLUOGLACIAL collectors
Le premier skeud des Street Dogs : Savin Hill
Le premier skeud d'Unsane qui me manquait !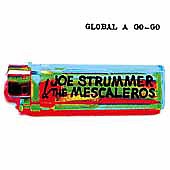 L'avant-dernier disque de Joe Strummer !